Juju Recruitment Advertising
Highlight Your Job Postings. Reach the Right Candidates.
Sometimes the best candidates have the shortest attention spans... Highlighting your job postings in Juju's search results helps your opportunities stand out when it counts.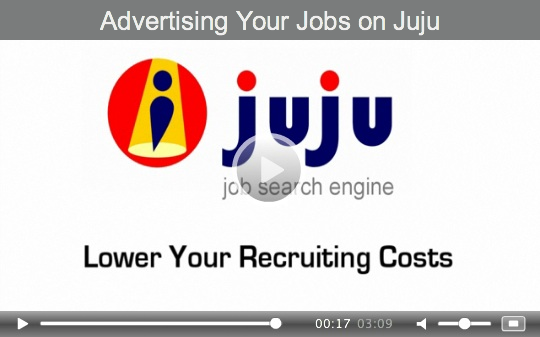 Targeting is automatic, candidates go directly to your employment website, and you only pay per click, not per job posting. And, our recruitment advertising program puts you in control. You set the price for each click, you determine the budget each month, and you judge ROI for yourself using Juju's reporting tools.
Benefits
Reaches millions of job seekers
Targets the right audience more effectively
Lowers your recruiting costs

or call us (212) 537-3898 x1
Looking to submit a sponsored job feed?
---